Kogene provides a powerful solution
for a molecular diagnostics

IVD test
PowerChek™ Gastrointestinal Tract Infections Real-time PCR Kit series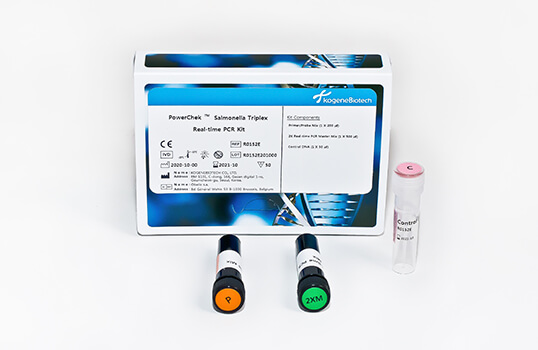 When foodborne disease outbreaks, it is most important to perform laboratory-based surveillance for causative pathogens and epidemiological study as soon as possible.
PowerChek™ Gastroenteric Tract Infections Real-time PCR Kit series provide the fast and accurate testing solution, and the kits are intended for the qualitative detection and discrimination of major foodborne pathogen in clinical samples.
As the products are Medical Device, please read 'caution' and 'instruction' before use.
Features
Full line-up for major gastroenteric pathogen
Total solution from sample to detection
Highly sensitivity & specificity
Including all necessary reagents
Components
Primer/Probe Mix
Real-time PCR Master Mix
(or RT-PCR Reaction Buffer & RT Enzyme Mix)
Control
Kit Manual
Result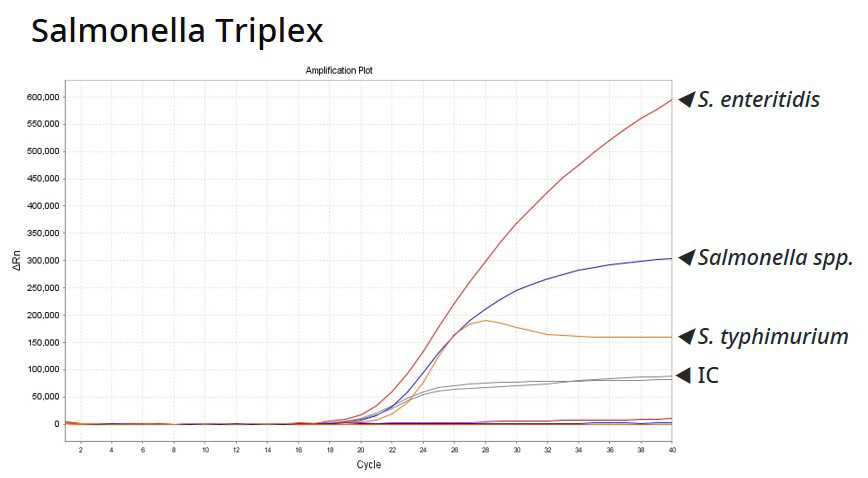 Product List
Cat No.
Product
Size
Price
Add to list
R1501
PowerChek™ 20 Bacterial Panel Kit

· Set 1 : Campylobacter jejuni, C. coli, Clostridium perfringens (cpe, cpa)
· Set 2 : Vibrio cholerae, V. vulnificus, V. parahaemolyticus
· Set 3 : Listeria monocytogenes, Salmonella spp., IC
· Set 4 : Bacillus cereus, Yersinia enterocolitica, Staphylococcus aureus
· Set 5 : EHEC (VT1, VT2), ETEC (LT, ST)
· Set 6 : EAEC (aggR), EPEC (bfpA, eaeA), EIEC (ipaH)

32 tests
Request a quote
R0152E
PowerChek™ Salmonella Triplex Real-time PCR Kit

· Analytes : Salmonella spp., S. enteritidis, S. typhimurium, IC

50
Request a quote
R0210E
PowerChek™ Norovirus GI / GII Multiplex Real-time PCR Kit
50
Request a quote
R0211E
PowerChek™ Adeno / Astro / Rota Real-time PCR Kit
50
Request a quote
R0212
PowerChek™ Hepatitis A Virus Real-time PCR Kit
50
Request a quote
Related Product